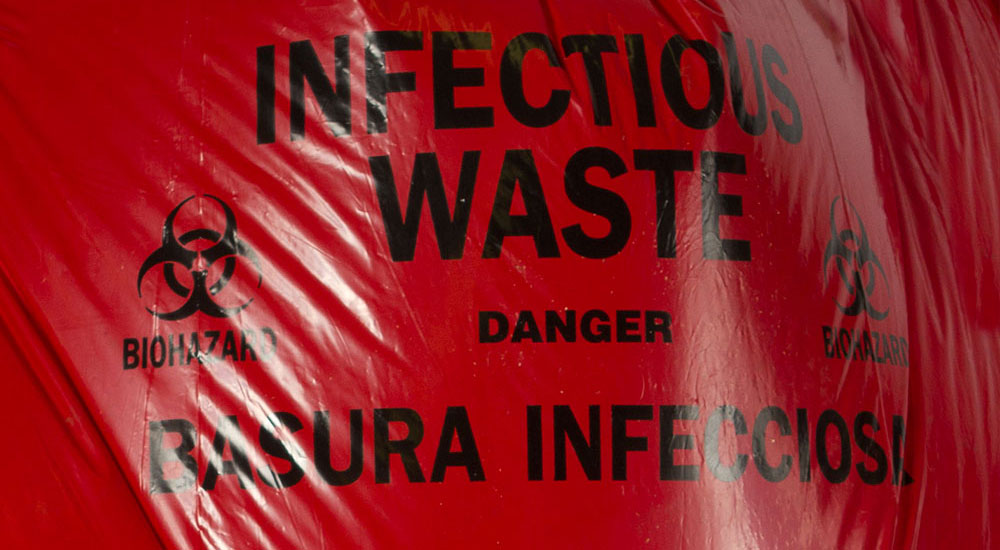 ---
As required, bags are imprinted with biohazard warnings in English and Spanish.
Bag specifications meet U.S. Federal and state regulations for tear resistance of 480g (ASTM D1922-94a)
and impact resistance of 165g (ASTM D1709-97).
Bags are 1.3 mil thick.
Custom sizes and printing are available.
---
Non Stocking Program
Non-stock please call for minimums and current lead time.
| Item-Number | Size | Bags Per Case | Container Size | Skid Count |
| --- | --- | --- | --- | --- |
| RW2324 | 23x21 | 500 | 4 gallon | 50 |
| RW2423 | 24x23 | 500 | 8-10 gallon | 50 |
| RW2430 | 24x20 | 500 | 8-10 gallon | 45 |
| RW2432 | 24x32 | 500 | 12-16 gallon | 35 |
| RW3043 | 30x43 | 200 | 20 gallon | 50 |
| RW3345 | 33x45 | 200 | 32 gallon | 45 |
| RW3339 | 33x39 | 150 | 33 gallon | 70 |
| RW3750 | 37x50 | 150 | 44 gallon | 50 |
| RW3845 | 38x45 | 250 | 44 gallon | 35 |
| RW4046 | 40x46 | 200 | 40-45 gallon | 35 |